Saturday, September 9, 2023 / by Ryan Huemmer
Top Location in the Madison, WI Area to Buy a House

Ranking the best location to buy a house in the Madison, WI Area can be a subjective task, as people have different preferences and priorities when it comes to housing and community. However, I can provide you with a list of five locations that are often regarded highly for their housing options, amenities, and overall quality of life in the Madison area.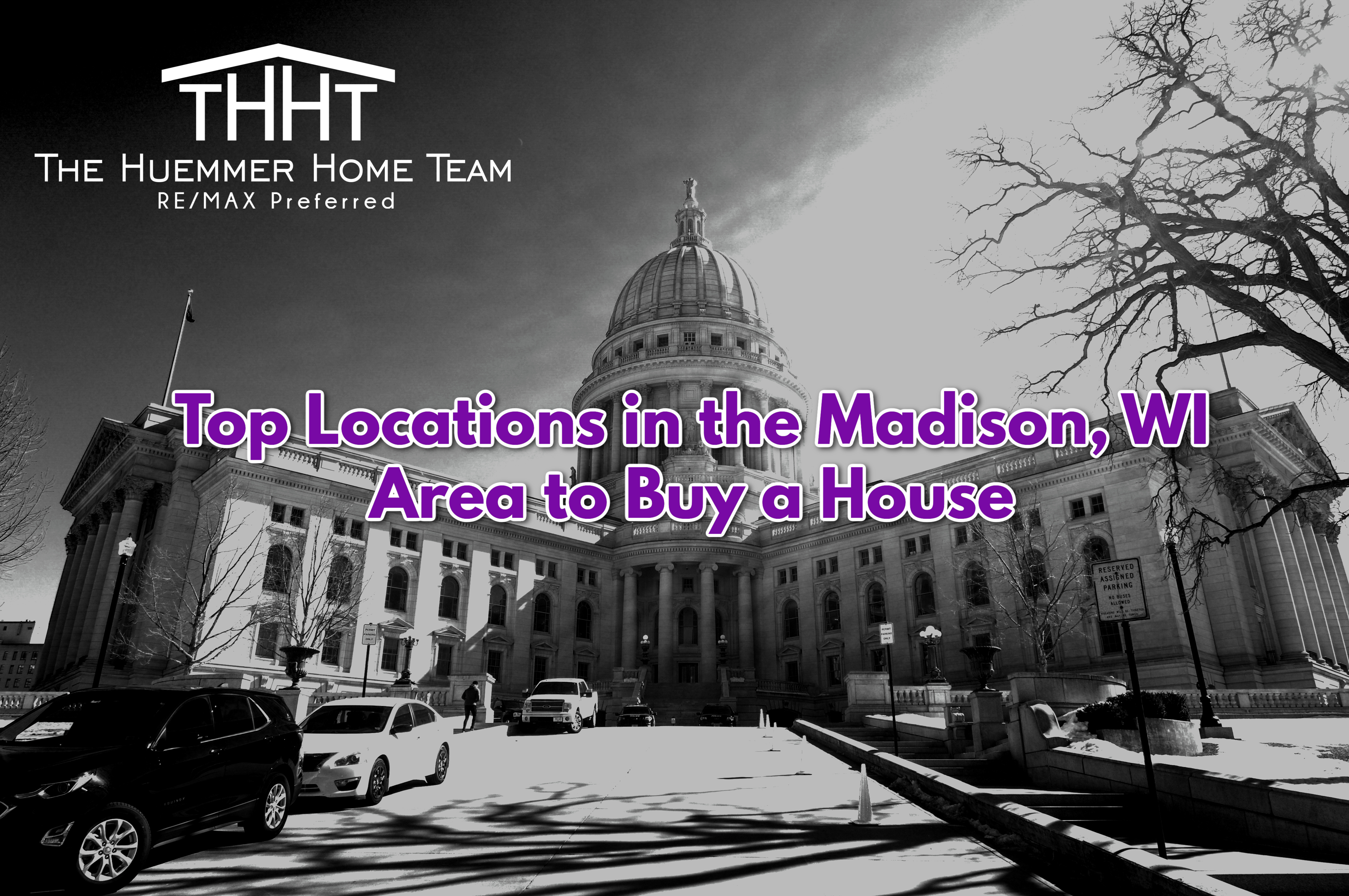 Shorewood Hills: Located just west of downtown Madison, Shorewood Hills is a highly sought-after neighborhood known for its beautiful tree-lined streets, upscale housing options, and proximity to Lake Mendota. The housing here predominantly consists of well-maintained single-family homes, many of which feature stunning architectural designs. It's a quiet, family-friendly community with excellent schools and convenient access to shopping and dining in nearby Hilldale Mall.

Maple Bluff: Nestled along the eastern shores of Lake Mendota, Maple Bluff is an affluent neighborhood known for its luxurious waterfront properties. The housing options here range from stately mansions to upscale condos and offer breathtaking views of the lake. The neighborhood also boasts the prestigious Maple Bluff Country Club, making it a hub for golf enthusiasts. Residents of Maple Bluff enjoy a serene lifestyle with easy access to downtown Madison.

Monona: Situated on the eastern shores of Lake Monona, the city of Monona offers a mix of housing options, including single-family homes and condos. It's known for its scenic waterfront properties and a strong sense of community. Monona Drive, the main commercial thoroughfare, features local shops, restaurants, and parks. Waterfront living, a strong school system, and a tight-knit community make Monona a popular choice.

Middleton: Middleton is a thriving suburb located to the west of Madison. This diverse community offers a wide range of housing options, including family homes and condos. It's known for its excellent schools, parks, and recreational opportunities. Downtown Middleton is a charming area filled with boutique shops, restaurants, and a vibrant arts scene. The Greenway Station shopping district adds to the convenience of living in this area, making it an appealing choice for families and professionals alike.

Sun Prairie: Sun Prairie, located just northeast of Madison, has experienced significant growth in recent years. This suburb offers a mix of housing options, including single-family homes, condos and townhouses, making it a popular choice for families and young professionals. Sun Prairie's downtown area is vibrant, featuring a variety of dining options, shops, and community events. The city also boasts excellent schools and numerous parks, making it an attractive destination for those seeking a suburban lifestyle.
In summary, the Madison, WI area offers a variety of favorable communities, each with its unique charm and housing options. Shorewood Hills, Maple Bluff, Monona, Middleton, and Sun Prairie are among the top choices, catering to different preferences and lifestyles. When considering a move to Madison, it's essential to prioritize your housing needs, such as budget, housing type, and proximity to amenities, to find the perfect neighborhood that suits your family's or individual preferences.




The Huemmer Home Team
RE/MAX Preferred
Amber Huemmer
608-279-5424
amber@thhtrealty.com
---